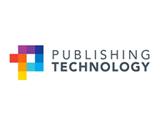 Publishing Technology, the largest provider of software and services to the publishing industry, today announced agreements with 10 new scholarly publishers, further strengthening its client portfolio and online collections.
In a series of recent signings, content from six academic publishers is now open to the ingentaconnect network of over 25,000 libraries, including James Nicholas Publishers, Paris Legal Publishers, the Institute of Noise Control Engineering, Science International Corporation, the Association for Perioperative Practice and Rosenberg & Sellier Editori.
Alliances have also been formed with several Chinese content providers to extend their reach outside of China, including three of the country's largest publishers. China Publishing Group, Guangdong Publishing Group, Hebei Publishing & Media Group and Qingdao Publishing Group—recently awarded the First Ranked Press in China and the National Key Cultural Export Enterprise honour by the government—will soon command access to an international audience of academics and researchers.
With significant upgrades and development of the platform's core technology currently underway and user testing of e-journal discovery, access and readership in progress, the ingentaconnect portal remains the largest and most comprehensive gateway to international content for the academic community.
George Lossius, Chief Executive Officer at Publishing Technology, said: "Global publishers are seeking new strategies and business models for capitalizing on evolving markets while the discovery, use and sharing habits of researchers, students and professionals is constantly changing. Many content providers, big and small, require an adaptable digital solution that reaches the four corners of the globe, without the need for substantial investment, and Publishing Technology is delighted to deliver this for them."
"I continue to be excited by our growing activity in and with China. We know there is an appetite for international content in China, and our own market research indicates a healthy demand for Chinese content in the USA. Many things are afoot in our industry and I'm looking forward to the discussions at this SSP." he concluded.