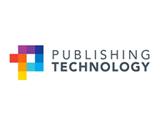 Publishing Technology, the leading provider of content services to the publishing industry, has announced a new interface for its ingentaconnect platform, the world's largest resource for scholarly publications.
The first part of the multi-phased relaunch of ingentaconnect.com sees the site's user experience enhanced, access to information and navigation dramatically improved across the board, and a new-look, user-friendly homepage redesigned to highlight featured publications, new and most viewed titles on the platform as well as a Twitter feed containing up-to-the-minute news and service updates.
One of the major new developments on the site is the addition of Connect Compilations. This innovative feature empowers publishers to bring together and repackage different types of previously published content, from books to journals and special reports to data, enabling the creation of bespoke virtual publications tailored to specific audiences.
Further developments and functionality enhancements will be launched over the next six months as Publishing Technology continues to drive forward its plan to strengthen and improve the platform's offering to publishers, librarians and end users.
Michael Cairns, CEO at Publishing Technology, stated: "With 255 publishers currently hosting 9,607 publications and just shy of five million articles on the site, ingentaconnect really is the home of scholarly research online. This is why it is vitally important that we continually ensure that the service we provide is the best it can be.
He continued: "We are extremely committed to building and sustaining a platform that is future-proof, structurally strong, feature-rich and easy to use, as well as one that helps our publisher partners to add value and deliver content to their audiences in more inventive ways. We look forward to rolling out these changes over the coming months and seeing how they are received."
At the same time, Publishing Technology is pleased to welcome nine new publishers to ingentaconnect, including six transitioning their content across from MetaPress: University of South Carolina, Scrivener Publishing, Springer Publishing Company, Society for American Archaeology, Association for Career and Technical Education Research, Henry Stewart Publications, Local Population Studies Society, Association for Architectural Editors and Institut Universitaire de Gériatrie.
Launched in 1999, ingentaconnect is the most comprehensive collection of academic and professional content online.  Accessible in more than 25,000 registered institutions around the world, ingentaconnect delivers over 300,000 downloads every month from nearly 10,000 hosted journals, books, reports and statistics documents via subscription or pay-per-view.  With nearly 1.4 million visits and over 3.2 million page views per month, ingentaconnect publishers benefit from an established user-base and over 50 linking and distribution partners.