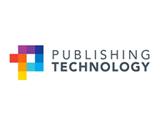 Publishing Technology has announced the launch of ingentaDrive – a new packaged online solution that allows publishers to go live with fully branded, hosted online platforms within just weeks.
Combining the ease-of-use of ingentaconnect with the bespoke, feature rich experience of pub2web, the new product is built on Publishing Technology's tried-and-tested technology framework and incorporates modern responsive design providing consistent user experience across multiple devices.
The ingentaDrive solution can be rolled out by any type of publisher, specialising in any type of content. It fuses low cost, speed to market and off-the-shelf convenience with customer control and autonomy, delivering fully-branded platforms with extensive options for third party integrations.
Further ingentaDrive features and benefits include:
Faceted browse and search
Variable access control
Customizable collections
Sharing via social media
Integration with Altmetric, CrossRef, WorldPay, and many more
Michael Cairns, CEO at Publishing Technology, stated: "ingentaDrive takes the best features from Publishing Technology's two flagship online products, pub2web and ingentaconnect, and gives publishers a powerful and convenient out-of-the-box tool that empowers them to manage their online content with ease."
"The simplicity and speed of implementation, together with the expansive features on offer and sophisticated responsive web design, make ingentaDrive a truly unique and unrivalled newcomer to the market. We are pleased to offer this new addition in our online family to customers around the world. "
For more information about ingentaDrive and Publishing Technology's other hosting platforms, find us at the ALPSP Annual Conference, 9-11 September, Park Inn Heathrow, London. Publishing Technology is proud sponsor of the ALPSP Conference and Awards – recognising innovation in publishing in 2015.