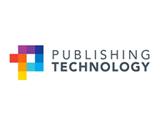 Content solutions provider Publishing Technology plc. has announced that Michael Cairns has been appointed Chief Executive Officer, effective April 1, 2014.
Michael Cairns joined Publishing Technology plc in May 2013, when he took the position of Chief Operating Officer of the company's online division. He has been responsible for improving the divisional strategy to focus on business development and operational efficiency. The company is confident that Michael, with his blend of internal awareness and fresh external thinking, is well positioned to carry that momentum through the business.
With 20 years' experience in digital publishing and operations management, Michael has spearheaded major strategy and technical shifts across a portfolio of products and services, most notably helping organisations transition from traditional print-based media to online delivery. In addition to serving for seven years as President of R.R. Bowker, his previous roles include senior positions within professional information, trade and educational publishers as well as working to define and launch several start-up businesses.