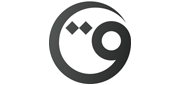 QScience.com is pleased to announce the launch of a new service focusing entirely on publishing conference proceedings. Conference delegates can now publish their contributions in a dedicated online journal, QScience Proceedings.
Today's scientific research is increasingly interdisciplinary, making conferences an important venue for collaboration and networking. With more and more researchers from different fields using conferences as a forum to cross-pollinate their ideas, the resulting proceedings volumes play a critical role in disseminating their work to the broader scientific community.
QScience Proceedings publishes papers from meetings of the world's most prestigious conferences, delivering in-depth coverage of leading-edge research that is often unavailable anywhere else. Published online rapidly after contributors present their findings, the journal offers the scientific community first access to breakthrough results.
Arend Kuster, Managing Director of QScience, said "QScience Proceedings fulfills a major mission of QScience; to document, disseminate and bring world-class conferences from Qatar and beyond to the international scholarly community. By making the abstracts free to read, researchers from all over the world will be able to connect with workshops and conferences in the region, which will help to highlight the research achievements and discussions to a wide audience."
This new service adds to the already existing features on QScience of article-level metrics, measuring downloads and citations, and the personalization and mobile features of the site, allowing browsing of content and access to search alerts with Blackberry, iPhone and Android handsets.
QScience.com also hosts twelve academic research journals covering diverse subject areas such as information & library studies, sustainable energy, education, medicine and bioscience, Middle Eastern healthcare, law, design and Islamic studies. Many other journals are scheduled to be added in 2012.