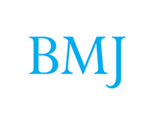 RCN Publishing, part of the Royal College of Nursing group, today announced it has appointed BMJ, the global healthcare knowledge provider, as its sales partner for institutional customers outside of the UK. The agreement covers all 10 RCN Publishing owned titles and includes its flagship journal, Nursing Standard.
The arrangement, which starts with immediate effect, builds on the existing partnership between RCN Publishing and BMJ. Evidence Based Nursing, one of RCN Publishing's specialist journals, is co-owned with BMJ.
BMJ will take responsibility for all institutional sales of RCN Publishing journal titles outside of the UK and RCN Publishing will retain responsibility for serving its customers within the UK. This appointment strengthens RCN Publishing's global reach and customer support network.
BMJ is now responsible for selling the following RCN Publishing journals to institutions outside of the UK:
• Nursing Standard
• Cancer Nursing Practice
• Emergency Nurse
• Mental Health Practice
• Learning Disability Practice
• Nurse Researcher
• Nursing Children and Young People
• Nursing Management
• Nursing Older People
• Primary Health Care
Commenting on the new development, BMJ Publishing Director Peter Ashman said: "I'm delighted that RCNP has chosen BMJ as their partner to develop their institutional sales. RCNP has a portfolio of excellent high quality publications, and we very much welcome the opportunity to bring these to a wider global readership and help support patient care."
Rhonda Oliver, Managing Director of RCNP commented: "We are very excited about this development. BMJ have an excellent track record in providing access to professional content in the institutional sector worldwide. We cannot think of a better partner to be working with to help our journals reach a broader, global audience."