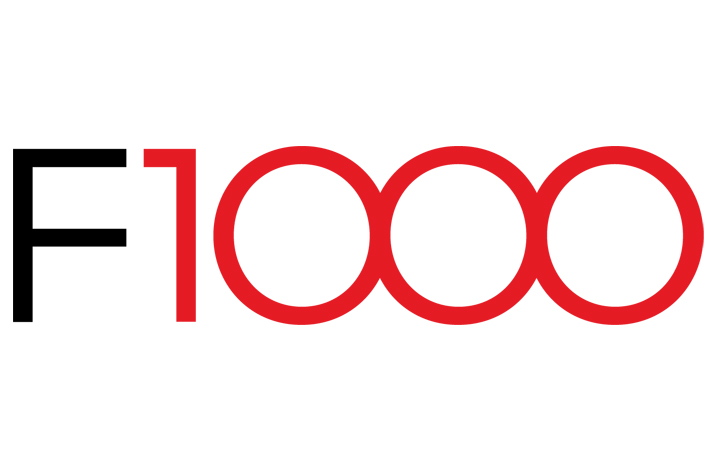 We at F1000 are pleased to announce the appointment of Rebecca Lawrence as Managing Director. Rebecca was previously Managing Director of F1000Research, the open science publishing platform of F1000.
During the 6 years Rebecca has worked at F1000, she has launched and established both F1000Research and F1000Posters (the open access repository of posters and slides, now incorporated into F1000Research). Rebecca, who has over 15 years' experience in the STM publishing industry, is also co-Chair of several international initiatives around peer review recognition and data sharing, working with ORCID, CASRAI, RDA, BioSharing and other major organisations.
This appointment marks an important transition for F1000 in moving towards an integrated suite of products overseen by the F1000 Faculty, a unique and prestigious group of over 11,000 experts across biology and medicine. F1000 are now working with major research funders and institutions around the world to utilise the tools and services F1000 have built over the past 13 years. The objective is to address the major challenges that researchers face in trying to write and publish their findings, and in the way they are subsequently evaluated for future careers and grants.
Vitek Tracz, Chairman & CEO, F1000, said: "Rebecca Lawrence has shown a clear grasp of the issues we address and demonstrated an outstanding ability to change these into practical and useful services. I am confident she will play a central role in creating the new environment that researchers need science publishers to develop."
Rebecca Lawrence said: "I am delighted to take on this new role at F1000 and am looking forward to the challenges ahead. F1000 is in a truly unique position to help make a sea-change in how new findings are shared, researchers are evaluated, and ultimately in how the whole scientific enterprise functions, for the good of science and ultimately for healthcare. There now seems to be a palpable desire, amongst both scientists and those involved in policy, to change the system that is getting increasingly skewed and biased by the current publishing and evaluation system. I feel incredibly privileged to be able to play an important role in this transformative journey."