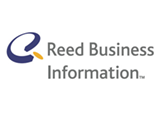 Reed Business Information (RBI), a division of Reed Elsevier, announced today it has acquired the entire issued share capital of agricultural software and workflow solutions business Farmade.  Farmade will join RBI's agricultural information, software and marketing solutions business, Farmers Weekly Group.
Farmade provides widely used crop management and agronomy software in the UK and across the globe to more than 2500 agricultural sector clients.
David Wilson, Farmers Weekly Managing Director says: "Farmade has a long standing partnership with the Farmers Weekly Group, through its Farmplan division, and its crop recording, mapping and precision farming software is highly valued by customers.
"The product expertise of Farmade, combined with the audience reach and industry knowledge of the Farmers Weekly Group, will accelerate the growth of innovative new software and workflow solutions for our agricultural customers."
Peter Henley, Farmade Co-founder and Commercial Director says: "We have worked closely with Farmplan over many years and the synergies between our businesses are enormous.
"This acquisition provides the opportunity to create cutting edge solutions and to continue to deliver the excellent service that our customers are used to."