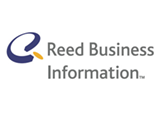 Reed Business Information (RBI), a division of Reed Elsevier, announced today it has acquired the entire issued share capital of Innovata LLC, a leading provider of airline schedules data, maps and tools for the global air travel market. Innovata will join RBI's aerospace information and data services business, Flightglobal.
Innovata's schedules data powers systems and online services for clients across the air travel and transportation sectors.
Flightglobal is among the longest established players in world aerospace and aviation, with a leading position in fleets data, aircraft values and now airline schedules. Innovations in fleet services such as Ascent Fleet's GPS devices make it stand out. Its news, analysis and insights are used by professionals across the industry to identify new opportunities and make sound investment decisions.
Melanie Robson, Head of Flightglobal said: "Innovata and Flightglobal are two extremely strong and well-established brands in the aviation information sector. The bringing together of our highly complementary data assets will accelerate the growth of Flightglobal's data businesses and enable us to find new solutions for customers by combining both companies' data and analytical properties. Flightglobal brings huge audience reach, marketing power and multi-media expertise to the Innovata business."
Paul Chrestensen, Innovata Chief Executive Officer, said:  "This is a win-win agreement for Flightglobal and Innovata.  As part of the Flightglobal family, we will bring together our innovative product portfolios and incredibly talented teams. We are confident that our companies will maintain their leading positions in the marketplace and continue  building a strong foundation for the future." Ponterra Business Advisors were exclusive financial advisors to Innovata.