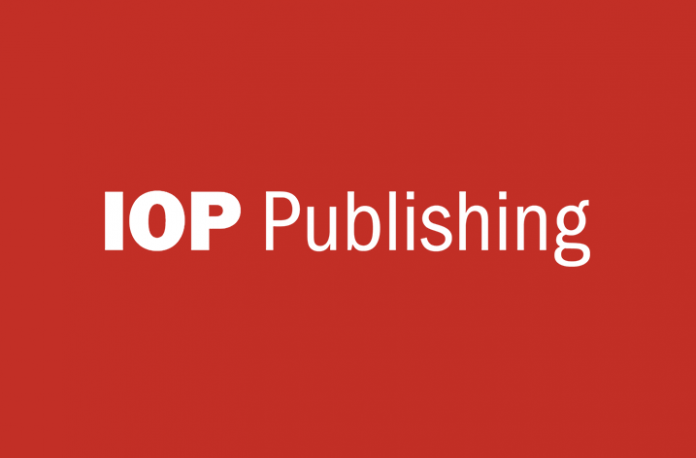 Scientists, academics and policymakers dedicated to tackling environmental threats can now register to attend the Institute of Physics Publishing's (IOPP) Environmental Research 2021 conference.
Taking place virtually between 15 and 19 November, participants will connect with leading experts to debate the direction and effectiveness of the latest environmental scientific research and work together to inspire global action. To remove all barriers for participation, the conference is completely free to attend and open to anyone interested in joining.
The event's comprehensive scientific programme, which is being developed by a distinguished group of academics, will focus on global environmental change relating to the climate, energy, infrastructure, health and ecology. The co-Chairs for the conference are:
Michelle Bell, Yale University, USA
Arpad Horvath, University of California, Berkeley, USA
Dan Kammen, University of California, Berkeley, USA
Jintai Lin, Peking University, China
Katrin Meissner, University of New South Wales, Australia
Isla Myers-Smith, University of Edinburgh, UK
Environmental Research 2021 will be amongst the first major international scientific conferences taking place after the COP26 UN climate change gathering in Glasgow, providing the perfect platform for delegates to discuss key aspects from the world leaders' talks.
Environmental scientists are invited to put forward abstract submissions to be considered for presentation at the conference.

Professor Dan Kammen, co-Chair and editor-in-chief of the IOPP journal Environmental Research Letters said: "With research, action, and verification now firmly on the table in the face of the climate emergency, I could not be more pleased that we are able to launch a global conversation. Aligned with Environmental Research Letters and IOP Publishing's broader journals programme, my colleagues on the committee are looking forward to developing a diverse programme that will explore what is currently happening, and what is needed going forward."
In conjunction with the inaugural conference and in partnership with the World Young Scientist Summit (WYSS), IOPP is also hosting a complementary satellite workshop. 'Towards carbon-neutral sustainable development in China', will take place in Wenzhou, China on 13 and 14 November 2021 and will offer attendees a chance to explore potential pathways towards carbon neutrality within China.
A special issue covering the theme of the workshop will be published in IOPP's journal Environmental Research Letters (ERL) and videos of all talks will be made freely available online after the event for registered delegates through the conference platform.
The Environmental Research 2021 conference reflects IOPP's commitment to providing a platform for high-quality research in all areas of environmental science, aligning with its expanding Environmental Research portfolio of open access journals including Environmental Research Letters, Environmental Research Communications and Environmental Research: Infrastructure and Sustainability.