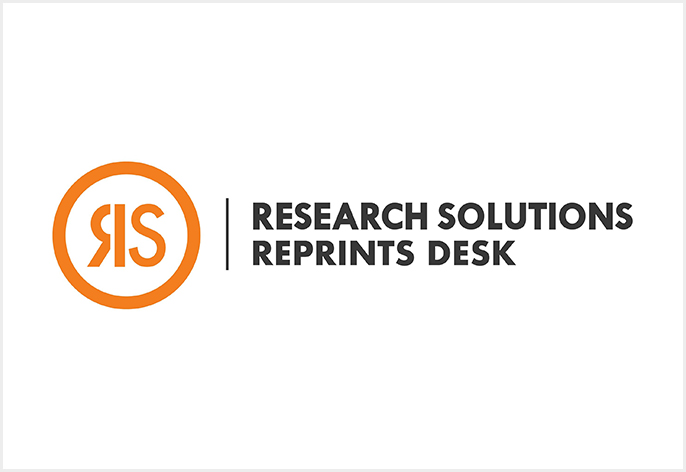 Research Solutions, Inc. (NASDAQ: RSSS), a pioneer in providing cloud-based workflow solutions for R&D driven organizations, today announced that its wholly owned subsidiary Reprints Deskhas partnered with FIZ Karlsruhe​​​​​​​​​​​​​​ –Leibniz Institute for Information Infrastructure – to launch the AutoDoc Academic Program, bringing document delivery to academic institutions. The first-of-its-kind offering makes Reprints Desk's Academic Collection instantly accessible via AutoDoc, FIZ Karlsruhe's document delivery service. Developed to serve as a complement to Interlibrary Loan (ILL), AutoDoc Academic Program provides academic institutions with fast, cost-effective document delivery when an article is not available via publisher subscription and ILL is not able to provide timely and high quality access.
Since the end of 2016, AutoDoc has been supporting the academic sector in the procurement of literature. Since then, university libraries have come to appreciate AutoDoc as a reliable and excellent service. The new offer for academic institutions powered by Reprints Desk's Article Galaxy document retrieval service will intensify this partnership. Customers will benefit from copyright-compliant access to 100% native PDFs of scholarly articles – from 30,000 academic journals, across an estimated 60 publishers.
Prestigious academic institutions around the world rely on the popular Article Galaxy platform, delivering journal articles 24/7 right to the patron's inbox within minutes – usually offered at special academic pricing by most publishers.
​​​​​​​"As the need for diversified access to the publisher's version of record increases, Research Solutions and FIZ AutoDoc combine technical capabilities to meet the requirements of the academic research community", says Sharon Mattern Büttiker, Research Solutions' director of content management​​​​​​​. "Our close alignment with publishers' goal of disseminating original research while adhering to copyright puts us in a unique position to accelerate scientific discovery."​​​​​​​
The AutoDoc Academic Program helps ensure that academic researchers obtain articles from within their institution's library, rather than using questionable or non-compliant resources. "Research Solutions and FIZ Karlsruhe share the vision that faculty members and even students should have fast, affordable access to native PDFs", says Stefan Bungartz, director of EMEA customer engagement. "We are taking a first big step in that direction by offering an academic document delivery service where the price for acquiring an article falls between ILL and the commercial cost of a document."
"One of AutoDoc's strengths is to work with different suppliers and thus to always offer the best conditions to our customers. This strength is now being enhanced through the Academic Program for Academic Institutions. We are very happy that we can now offer our customers more cost-effective but still copyright compliant solutions", says Silke Rehme, Vice President Content & Services of FIZ Karlsruhe.
For more information on AutoDoc Academic Service and to sign up, please visit autodoc.products.fiz-karlsruhe.de/en/services/akademisches-programm-von-autodoc