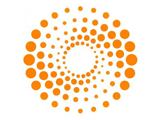 The IP & Science business of Thomson Reuters, the world's leading provider of intelligent information for businesses and professionals, today announced its initiative to incorporate ORCID (Open Researcher and Contributor ID) identifiers into its scientific and scholarly research offerings, ensuring that users of resources such as ResearcherID and ScholarOne Manuscripts are able to incorporate their unique IDs into the attribution and publishing process. The system provides a central registry of researchers across disciplines and geographic boundaries, connecting researchers to their research.
Thomson Reuters is a founding member of the ORCID initiative, having worked closely with the organization since inception in 2009 to develop and define the principles for this program. Given its contribution to the genesis of ORCID, Thomson Reuters is committed to ensuring its flagship solutions incorporate ORCID technology and make it easily accessible.
"The ORCID unique identifier is a game-changing initiative that will positively impact the way researchers and research are identified and attributed," said Keith MacGregor, executive vice president, Thomson Reuters. "We have long recognized the need for accurate attribution in research and are uniquely positioned to help individual researchers, institutions, publishers and funding organizations leverage ORCID technology across the scholarly workflow. It is encouraging to know that approximately 50 percent of the ORCID registries to date are Thomson Reuters ResearcherID members."
Thomson Reuters is embedding ORCID identifiers across its scientific and scholarly research ecosystem, providing integrated continuity for the use and access of this information. Researchers can register for, or upload, their ORCID identifier into ResearcherID; that information will then be accessible in an EndNote bibliography, and eventually be part of the formatted, cited reference.
The ORCID identifier will also appear in ScholarOne Manuscripts, and can be searched and reported on as part of the peer-review process (journals can collect ORCID identifiers for authors). Published articles will be indexed in the Web of Knowledge, with links to ORCID profile data that are searchable within the interface. The ecosystem is complete by enabling administrators, funders and policy makers to view groups of ORCIDs to measure and benchmark against others in InCites.
For more information on Thomson Reuters commitment to the ORCID community, go to http://thomsonreuters.com/content/news_ideas/articles/science/731130.