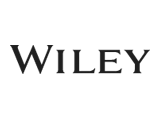 John Wiley and Sons Inc. and the Royal Geographical Society (with IBG) announced today the launch of the Society's first fully open access journal: Geo: Geography and Environment. Geo positions the RGS-IBG and Wiley as world leaders in the publication of geographical research. Geo will begin accepting submissions from July 24th.
Geo is one of the first journals of its kind, dedicated to publishing high-quality, peer-reviewed articles from across the spectrum of geographical and environmental enquiry. The journal will focus on work of international significance, and welcomes submissions that bring new understandings to geographical research agendas, advance the discipline, foster methodological development and address contemporary geographical issues.
We are extremely pleased to partner with Wiley to offer a journal that will be at the forefront of many of the exciting developments within geographical and environmental research' said Dr Catherine Souch, Head of Research and Higher Education at the RGS-IBG. 'By offering an open access journal, the RGS-IBG is strengthening its commitment to publish and disseminate high-quality research reaching the widest possible audience'.
Professor Gail Davies, of the University of Exeter, and Professor Anson Mackay, of University College London, are co-Editors of the new journal. 'Growing imperatives for openness in science present both exciting opportunities and significant challenges for research', said Professor Davies, 'Openness has many meanings and the ethos of open access is still at issue. The RGS-IBG is actively shaping these debates and I am delighted to be editing Geo.'
'Wiley greatly values its highly successful and long-standing partnership with the RGS-IBG' said Rachel Burley, Director of Open Access journals at Wiley. 'I am confident that Geo will be invaluable in extending and developing this relationship.'
All articles published in Geo will be paid for by authors, institutions or their funders. Geo complements the Society's prestigious portfolio of existing journals – Area, The Geographical Journal and Transactions of the Institute of British Geographers – which are funded primarily through reader subscriptions, but also give authors the option of paying for their articles to be open access immediately.
Co-Editor Professor Anson Mackay says: 'Geo is an online journal, first and foremost. This opens up new possibilities in terms of the format and media that can be published in a peer-reviewed journal. We hope that researchers will embrace and experiment with the opportunities offered by this new journal.'
The journal will publish articles under a choice of Creative Commons Licences, enabling authors to be fully compliant with open access requirements of funding organizations where they apply. All articles will be published open access on Wiley Online Library, with a publication fee payable on acceptance of the article.