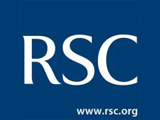 Researchers interested in the impact of nanomaterials on the environment, human health and sustainability will soon have a dedicated home for their research, with the launch today of a new Royal Society of Chemistry journal: Environmental Science: Nano.
The latest addition to the RSC Publishing portfolio will be the comprehensive source of research on the interactions of human and environmental systems with natural and engineered nanomaterials.
The RSC will provide free access to the new peer-reviewed journal until the end of 2015, ensuring authors' work has maximum visibility.
Announcing the launch, James Milne, Executive Director of RSC Publishing, said: "The interactions and consequences of nanomaterials in the natural environment are of interest to a diverse range of scientists. Environmental Science: Nano is the only journal dedicated to publishing the latest findings in this field and we are delighted to be able to support the community by giving them a dedicated platform for their research."
"RSC Publishing is renowned for its quality, service, speedy publication and ground-breaking technology. I am confident that authors and readers will embrace Environmental Science: Nano, helping the RSC to further advance excellence in the chemical sciences for the benefit of science and humanity."
Environmental Science: Nano will shortly open for submissions and the first issue will be published in late 2013.
Authors submitting to Environmental Science: Nano will benefit from easy online submission, rapid peer review and publication with no page charges, no page limits and free colour. Authors have the option of publishing their research as an Accepted Manuscript and, as with all RSC journals, authors may also choose to publish their paper as an Open Access article.
Published research will have very high visibility: from launch until December 2015, all content will be freely available online for readers via the RSC website.
Vicki Grassian, F. Wendell Miller Professor at the University of Iowa, USA, has been appointed Editor-in-Chief of Environmental Science: Nano.
She said: "There is currently no journal that focuses solely on the interaction of nanomaterials with environmental and biological systems, which is an enormously important aspect of the development of sustainable nanotechnologies for improving human and environmental health. For this reason, I am very pleased to be associated with Environmental Science: Nano as it aims to ensure that this research has a high quality home in a society journal."
Environmental Science: Nano website: http://rsc.li/es-nano