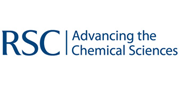 We all know that chemistry has a key role in solving the challenges faced by a rising population such as producing enough food, clean water, healthcare and sustainable energy.
Chemists in universities and industry are working in these areas, but answers will not all be found overnight. Instead we must ensure a constant flow of talented people are inspired to work in and support this field for the future.
This is one of the Royal Society of Chemistry's (RSC) most important aims, and for this reason the Education Team has launched a major new section on the RSC website this January – Learn Chemistry – designed to support chemistry teachers and students around the world.
Learn Chemistry brings the RSC's huge range of educational resources into one place. It makes them easily accessible with improved searching. To help with navigation, resources have been tagged in terms of their chemistry content and their relevance to global issues and challenges. Resources are also linked to other relevant content on Learn Chemistry to help teachers prepare their lessons.
One of the major goals of this project has been to improve the standard of resources. All too often, teaching materials consist of static, uninteresting worksheets; but as new technologies capture students' attention in every other quarter, it is essential that technology in education moves on as well. Learn Chemistry hosts many modern learning resources including videos, simulations, and interactive games (see box below).
The RSC strives to help teachers around the world deliver more dynamic and exciting lessons. An important part of this is connecting teachers with each other, and the wider chemistry community.
Talk Chemistry provides teachers with a platform to talk about important curriculum issues, share news and thoughts on teaching methods, and even propose resources for the RSC to develop. Blog posts on this site highlight resources that teachers may have overlooked, or are particularly relevant to current news and events.
As well as Talk Chemistry, a 'wiki' area has been introduced. Wikis use the same technology as Wikipedia, which allows the community, in this case teachers and students, to collaboratively add content to webpages. Teachers can share their own tutorials, practicals and quizzes. And students from anywhere in the world can collaborate on research projects. The wiki also contains an easy-to-read chemical database, with simplified information fed directly from the RSC's online database, ChemSpider, so students have the latest chemical data at their fingertips.
Through these community and sharing spaces, the RSC will host a wealth of user generated content, which will also be easy to find through the Learn Chemistry search engine.
Learn Chemistry can also help teachers stay up to date on current education issues and latest advances in chemistry through online digests from Education in Chemistry and Chemistry World. These will be highlighted on the Learn Chemistry homepage.
Throughout 2012 Learn Chemistry will continue to grow with new resources being launched every month. In March, for instance, the RSC will launch its London 2012 Olympic-themed chemistry and sport site. This will look at the role chemistry plays in every sport from archery to aerobics.
The most important thing is that Learn Chemistry is a community led site and it needs your input and feedback. If you're a chemist, teacher, or student – visit, contribute, and let us know what you think.
Modern and relevant resources will help us create a generation of people excited by chemistry.