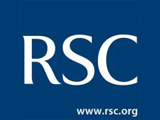 Rock star Bryan Adams and 90s rap sensation Vanilla Ice are just two of more than 200,000 people now following the chemistry news magazine, Chemistry World, on Twitter.
The number of @ChemistryWorld followers hit the 200,000 mark earlier this week, making it the most followed chemistry publication on the microblogging site.
Chemistry World is the Royal Society of Chemistry's award-winning news magazine that covers cutting edge research, international business news and government policy, to keep chemists up to date  with the latest happenings in the global chemical science community.
Distributed to more than 47,000 scientists each month, the magazine also has a highly successful online presence. The Chemistry World website has 150,000 unique users each month, and monthly downloads of Chemistry World podcasts number around 60,000.
A Chemistry World mobile app was launched last year and a significant number of readers are now using this to access their chemistry news, with 15 per cent of traffic being driven to the website via this route. The magazine's Facebook page also has more than 51,000 'Likes'.
Editor of Chemistry World, Bibiana Campos-Seijo said: "When we first started using social media about four years ago we had no idea that Twitter would become the powerful tool that it is today, but we are delighted that we made the decision to invest time in using it.
"Twitter not only helps us improve the visibility of our content but it also provides us with a quick and easy way of sourcing ideas, receiving feedback and keeping our finger on the pulse of whatever is happening within the chemical sciences community.
"Twitter brings a lot of readers to our website, but it also improves the level of engagement we have with our audience. Over the years this has increased considerably, with an ever greater number of retweets, questions and comments, and even tweets in other languages. In fact, our content is now regularly tweeted in Spanish, Japanese and French, to name just a few!"
James Milne, the RSC's Executive Director of Publishing said: "I'm absolutely delighted to see that Chemistry World has such a big following on Twitter.
"The fact that we can count music stars and even politicians, such as the UK Liberal Democrat party leader Nick Clegg, amongst our followers just goes to show that chemistry news is not just for scientists advancing their highly-regarded profession.
"Ground-breaking chemistry research impacts all our lives, and Twitter is really helping us to get our news stories out there into the public domain."