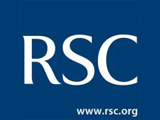 The famous "bible" of chemistry, The Merck Index, is to join the highly acclaimed publishing portfolio of the Royal Society of Chemistry.
In buying the rights to the iconic reference book, where generations of professionals look for comprehensive information on chemicals, drugs and biologicals, the RSC gains a globally-used reference tool with a 120-year history.
The RSC already plans significant development of The Merck Index online, and will continue to develop and update The Merck Index to provide a valuable, trusted and relevant resource for scientists and researchers.
In the agreement with Merck, the Royal Society of Chemistry will take over publication by launching the 15th edition, due out in April. The new edition has been extensively revised and updated.
Dr James Milne, RSC Publishing Executive Director said: "The Merck Index is a quality product with a peerless pedigree but, being familiar to the scientific community worldwide, it is also emblematic of our organisation's rapidly-expanding international presence and influence."
The single-volume encyclopaedia – also known as 'Chemistry's Constant Companion TM', and first published in 1889 – is about to publish its 15th edition, with sales and distribution being handled by RSC Publishing.
It has been considered the standard chemistry reference work for generations of professionals and has sold more than one million copies worldwide.
Dr Milne added: "We are very excited to be welcoming a title as prestigious as The Merck Index to the RSC portfolio. It makes an excellent strategic fit with our current publishing activities, complementing existing services such as ChemSpider, the award-winning free database of chemical structures.
"We know it will be a valuable addition to the products and services the RSC offers its customers. Now we are looking forward eagerly to developing The Merck Index for the digital future."
Matt Cahill, Associate Vice President of Merck Global Scientific and Medical Publications said: "We are very pleased to have the opportunity to transition ownership to the RSC, the largest organization in Europe for advancing the chemical sciences. The RSC has the credibility, resources and capabilities to produce and advance the high quality information chemists have come to expect from The Merck Index."
*The name THE MERCK INDEX is owned by Merck Sharp & Dohme Corp., a subsidiary of Merck & Co., Inc., Whitehouse Station, N.J., U.S.A., and is licensed to The Royal Society of Chemistry for use in the U.S.A. and Canada.