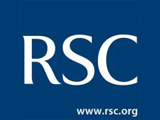 The RSC has teamed up with an Oxford University spin-out to sponsor six challenges on Marblar – a radical new online platform for finding applications for unused scientific discoveries.
More than 95% of technologies developed in universities never make it to market, leaving publicly or philanthropy-funded research collecting dust on the shelf.  Often, given that academic research can be so ahead of its time, the commercial relevance of these technologies isn't immediately obvious.
Marblar aims to remove this bottleneck by crowdsourcing ideas for real-world applications from the global science and technology community, with the ultimate goal to create new products and new companies that will drive job creation around these innovative discoveries.
Marblar was founded by four PhD student entrepreneurs from Oxford University, Kings College London and Imperial College London. They have developed an innovative idea to gamify the traditional technology transfer process by posting interesting science in the form of challenges and asking 'Marblars' (users) to find clever new directions for these technologies.  Marblars are rewarded with online points, badges and cash prizes, as well as the possibility to join any fledgling start-ups that might arise from their ideas.
The RSC has selected six promising technologies that have been published in RSC journals and is sponsoring a Marblar challenge for each one. Two of these challenges launch today and they will be open for ideas from the community for the next three weeks.  Users will be able to vote on the most promising ideas and the RSC will award cash prizes of £700 to each of the winning proposals, as well as £200 for each of the crowd favourites.
David James, RSC Executive Director Strategic Innovation said: "Working with Marblar is a very exciting and interesting opportunity for the RSC.
"This innovative new platform presents a novel way for the RSC to facilitate links between academia and the commercial sector, as well as providing an additional route for us to support RSC authors by publicising their research."
Dan Perez, CEO of Marblar and an Oxford biochemistry PhD student said: "We're absolutely thrilled to be partnering with the RSC on these challenges. Our goal at Marblar is to clickstart a science revolution and move forward this pool of unrealized potential and we are delighted to have the RSC's support to do this."