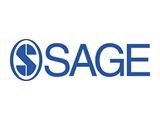 SAGE, the global independent scholarly and professional publisher, announced today the acquisition of The Goodwin Group International, LLC, publisher of MD Conference Express®, the first publication to subject medical conference highlights to the rigorous test of peer review.
The acquisition will strengthen SAGE's ability to disseminate peer-reviewed content in medical disciplines and will complement SAGE's current portfolio of more than 150 medical journals published on behalf of more than 100 medical societies.
MD Conference Express reports are written entirely from primary source materials, with content selected in partnership with the scientific planning committees of the conferences themselves. The presenting faculty is invited to review and comment on the short summaries, which are then subjected to rigorous peer review by an advisory board of experts from top medical institutions around the world. This process ensures that the resulting summary articles are of top quality and free of any commercial bias. MD Conference Express' unique approach to conference highlights reporting has earned the trust and collaboration of some of the world's most important medical societies in both Europe and North America. MD Conference Express consistently delivers evidence-based reporting with peer-reviewed integrity.
Blaise Simqu, President and CEO of SAGE said, "MD Conference Express has developed a unique model for rapid global dissemination of the most important research presented at medical conferences. Their commitment to high-quality peer-reviewed content will be a valuable complement to SAGE's medical journal portfolio and will allow SAGE to offer medical societies a way to enable research presented at their conferences to quickly inform further research and clinical practice."
Jennifer Goodwin Schünemann, Founder and President of The Goodwin Group International, said, "As an independent publisher with a commitment to the high-quality dissemination of research, SAGE is the perfect home for MD Conference Express. The backing of SAGE will enable MD Conference Express to expand our offering to include many more conferences, while maintaining the rigorous standards upon which our partner societies, medical researchers, and physicians rely."
The MD Conference Express publishing program will continue to be lead by Jennifer Goodwin Schünemann from their Woburn, MA office and will be supported by SAGE staff based in the company's principal offices in Los Angeles, CA, Washington DC, London, Singapore and New Delhi.