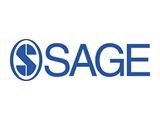 SAGE, one of the world's leading independent and academic publishers, has today announced a new pilot partnership with Publons, a new company working with reviewers, publishers, universities and funding agencies to turn peer review into a measureable research output.
Publons, established in 2013, seeks to speed up science by making peer review faster, more efficient and more effective. Collecting peer review information from reviewers and publishers, Publons produces comprehensive reviewer profiles with publisher-verified peer review contributions that researchers can add to their resume. As of early 2015 SAGE and Publons are working together as part of a pilot program to better assess reviewer services.
Speaking of the partnerships, SAGE'S David Ross, Executive Publisher for Open Access remarked:
"Our pilot program will enable us to work together to assess reviewer services, recognize their contribution and explore ways in which to improve the peer review progress for all stakeholders. SAGE is committed to upholding academic excellence, working with our community to ensure that together we publish and create access to the highest quality research across our journal programs. Our partnership with Publons will enable us to explore further how to do this, and is something that we are looking forward to see develop."
Andrew Preston, CEO of Publons further remarked:
"The peer review process is the heart of academic publishing, so it is great to see a top publisher in SAGE take steps to strengthen peer review. At Publons we're excited to launch this pilot with SAGE to increase reviewer opt-in rates, decrease delays in review time, and increase review quality, which will provide immense benefit to reviewers and authors alike."
More information on Publons can be found here.