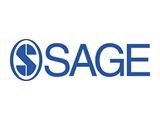 SAGE today announced the winners to the 2012 Charleston Photo Competition titled "Capture the Value of Your Library." First-place prize winner Gary Moore, coordinator of cataloging from the University of North Carolina Wilmington, will receive a travel grant to the 2013 Charleston Conference (valued at over $1,000), and six runner-ups will each receive a $50 Amazon gift card.
"Attending the Charleston Conference will be a valuable experience, and I look forward to discovering new ways to increase our library's value," Moore stated.  "I'd like to thank SAGE for generously providing this award, and I especially appreciate having an opportunity to creatively express how our library, and libraries in general, provide valuable resources, which users are now able to access and use in a variety of inventive ways."
Photo entries were judged on three criteria – creativity, quality, and the ability to illustrate the value of the library.  Information on all six of the winning photos is detailed below and the photos can be found on the SAGE Library Facebook Page: http://on.fb.me/R8exUb
·         "New Approaches to Old Technology" by Gary Moore Coordinator of Cataloging, University of North Carolina Wilmington. Description
o   Description:  With network ready, high speed computing and scanning equipment already available at many of our user's disposal, sometimes in their pockets, gleaning information from the once daunting legacy formats is no longer a challenge.  Here, we can see how someone creatively captures microfilm pages using their smartphone's camera app, putting some the library's rare, centuries-old collection at their fingertips, with the click of a button.
·          "Radcliffe Camera (Bodleian Library) and All Souls College, Oxford" by Mark Funk, Associate Director, Resources Management, Weill Cornell Medical Library
o   Description: The iconic Radcliffe Camera of the Bodleian Library as seen from the steeple of The University Church of St. Mary the Virgin. Taken right after a storm had passed through, and the sun popped out.
·          "At Home with Brutalism" by Berenica Vejvoda, Data Librarian, University of Toronto Libraries
o   Description: This is a photograph I took of Robarts Library at the University of Toronto where I work as a Data Librarian.  On a daily basis, I am reminded by every facet of this building that it represents one of the most significant examples of Brutalist architecture.  Yet, despite negative connotations inherent to this architectural era –to me, this monumental structure represents the Hope that libraries as cultural institutions will endure and last forever.
·          "Read, Write, Think, Dream" by Judy Keys, Serials and Electronic Resources Specialist, University of California, San Diego
o   Description: Inspiration greets students at the doors of Geisel Library at UC San Diego.
·         "UCLA Powell Rotunda" by Jonathan Wilson, Research Technology and Support Coordinator, UCLA Library
o   Description: A low-perspective, ultra-wide angle shot of the cavernous rotunda at UCLA's Powell Library.
·          "Two Randall Readers" by Susannah Benedetti, Associate University Librarian, Randall Library UNC-Wilmington
o   Description: This photo showcases UNC-Wilmington's beloved reading bird — with a friend! The work of sculptor Walter Palmer, the bird is located in front of William M. Randall Library and is rarely alone on his bench. He is routinely joined by library users engaged in reading, writing, surfing, tweeting, or deep, deep thinking. Community and partnership are cornerstones of Randall Library's vision of inspiring and nurturing intellectual and cultural curiosity, and both are illustrated here through the inviting spirit of the bird, the bench, and the library beyond.
Taking place annually in Charleston, South Carolina, the Charleston Conference is an informal annual gathering of librarians, publishers, and vendors on library materials to discuss important issues such as ebooks and electronic resources, discoverability, and acquisitions. This year the conference will be held from November 7-10, 2012. For more information, please visit http://www.katina.info/conference/.