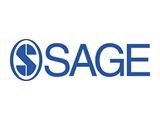 SAGE is delighted to announce the winner of the European Educational Research Association (EERA)/SAGE conference travel award, which sponsors an early career researcher to attend the Emerging Researchers Conference , taking place this year between 9 and 10 September and the annual ECER 2013 conference , taking place this year between 10 to 13 September). The conferences take place this year in Istanbul, Turkey.
Karen Phillips, Editorial Director SAGE, said of the sponsorship, "The EERA conference is a pivotal conference for helping to contribute to both education policy and practice.We are delighted to be supporting an early career researcher in attending this conference and aiding EERA in facilitating these conversations."
Professor Lejf Moors, President of EERA, further commented, "We are delighted that SAGE has once again offered their SAGE Conference bursary to an early career researcher. This bursary enables both us and SAGE to support promising young scholars in educational research, enabling them to attend our annual conference, to start networking with professional s within the sector, and to provide them with content to further stimulate their academic work and career".
The winner of this year's travel grant, Ana Inés Renta Davids, selected by EERA for her paper on "Transfer of learning: Effects of Motivation, Training Coherence and Workplace Features" said of the award win, "I am gratified to know that members of EERA and SAGE considered my work to be good enough for such recognition. The beginnings of any research career are difficult in terms of budgets and job stability, so this bursary is of great help in enabling me to continue to be an active part of the research community, supporting my early career development and exposure."
For more information about the conference please visit http://www.eera-ecer.de/ecer2013/