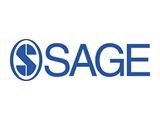 SAGE has been chosen by the Association for Experiential Education (AEE) to publish its journal, the Journal of Experiential Education beginning in April 2013
The Journal of Experiential Education (JEE) is a peer-reviewed scholarly journal that publishes research on a diverse range of scientific and conceptual topics related to the study and practice of experiential education and its various subfields such as service learning, outdoor adventure programming, environmental education, therapeutic applications, and the creative arts. The interdisciplinary diversity of topics in the JEE makes it of special interest to academics, consultants, educators, practitioners, and students of experiential education.
"We are happy to add a publication to the SAGE Journals portfolio that extends the scholarly conversation on effective ways for educating learners across the globe," stated SAGE's Vice President of Journals, Bob Howard. "As the new publishing partner of the Association for Experiential Education, we look forwarding to supporting the Journal of Experiential Education as a valuable resource for educators of all types and to helping to grow the journal to an even broader audience."
"We are very excited about partnering with SAGE to publish the JEE. We looked at several other publishers but ultimately chose SAGE due to their strong presence in the Education discipline and their highly collaborative approach to publishing. We also liked the fact that we would be joining the home of some of the most prestigious journals in Education," stated Shawn Tierney, Interim Director of Operations at the Association for Experiential Education. "AEE is committed to expanding our readership and promoting the Journal to a broader audience, and we believe SAGE is extremely well positioned to help us achieve that goal. We're looking forward to a very productive and lengthy relationship.
"We are pleased to be aligning with such a professional team, and have already seen tremendous value in working with SAGE through the transition process," stated Dr. Patrick Maher, one of the editors of the Journal of Experiential Education. "The various departments at SAGE have offered comprehensive assistance in setting up a new website, a refreshed submission process, digitizing past issues, and perhaps most exciting – offering a means for our articles to be viewed as OnlineFirst – an option we are sure will excite both current and prospective JEE authors."
For more information about the journal, visit http://jee.sagepub.com/