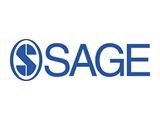 SAGE has begun a partnership with the Murphy Institute and the City University of New York to publish New Labor Forum, a national journal dedicated to the causes of working people and their communities. SAGE will begin publication of the journal in 2013.
Founded in 1997, New Labor Forum is an outlet for academics, activists, and leaders in organized labor to discuss new and important issues related to American working people. Its research spans the entire range of the humanities and social sciences and its editorial staff is made up of notable scholars in these fields. Contributors include leading researchers and academics as well as union leaders and advocates.
"I am eagerly looking forward to our new publishing relationship with SAGE as a way of bringing the information and points of view represented in New Labor Forum to a wide audience of scholars as well as labor and community activists," said Gregory Mantsios, Director of the Murphy Institute.
New Labor Forum is published three times annually. It covers a wide range of labor-related topics such as economic and social policies and their impact on the labor force, political and cultural aspects of labor movement organizing, and new models of labor union organization and reform—both here and in other countries.
"SAGE is excited to be working with the Murphy Institute and the City University of New York on this important publication," said Bob Howard, SAGE Executive Director of Journals. "New Labor Forum is considered a critical journal for both academics and activists, and we are confident that together we can meet joint goals of disseminating research that is highly applicable to workers and all forms of organized labor."