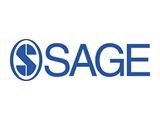 SAGE has been chosen by the World Future Society to publish its journal, the World Future Review (WFR), beginning in early 2013.
WFR aims to further the study of future trends and better societal alternatives for researchers and practitioners alike. Its mission is to help people to live a more sustainable lifestyle by promoting research that fairly evaluates the outcomes of existing policies in multiple fields, assesses techniques for studying future issues, and allows for the exchange of futures-relevant information among different cultures.
The articles published in WFR encapsulate the research of multiple disciplines from a futures perspective including sociology, political science, economics, management, and other social sciences.
"Our goal at WFR is to pair the quality of a peer-reviewed professional journal with an innovative spirit of inquiry that will encourage qualified contributors to offer forward-looking theories and interpretations," stated WFR Executive Editor Tim Mack. "Because we view the future as inherently unknowable in detail, we believe that every option humanity faces deserves to be considered fairly and its merits evaluated with professional care and scholarly objectivity. No topic falls entirely outside our field, and no finding logically arrived at and clearly expressed will ever be rejected out of hand as too implausible or threatening to interest WFR readers."
"Publishing research in the political science, economics, management, and social science disciplines, World Future Review is a great fit for SAGE and will add even more depth to our journals collection," said Bob Howard, SAGE's executive director of US journals. "Its emphasis on future policy and societal transformation adds a unique perspective to these disciplines and is an important outlet for research that investigates how social, economic and technological developments can shape the future."
World Future Review is now accepting manuscripts from professionals across the globe. For more information, click here.