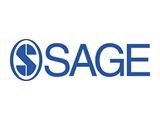 SAGE today announced that it has begun to publish the journal Ultrasonic Imaging.
Founded in 1979, Ultrasonic Imaging publishes original studies that advance research on the application of ultrasonic techniques and is particularly dedicated to research on medical diagnosis practices.
Ultrasonic Imaging publishes articles quarterly in the following areas:
· Theoretical and experimental aspects of advanced methods and instrumentation for imaging
· Doppler measurements
· Signal processing
· Pattern recognition and measurements of ultrasonic parameters
· Clinical evaluation of new techniques
· Tissue parameter measurements
· Mechanisms of ultrasound-tissue interactions
· Transducer technology
· Calibration and standards
· Tissue-mimicking phantoms
"SAGE is pleased to welcome Ultrasonic Imaging into our growing library of medical publications," said Bob Howard, SAGE Executive Director of Journals. "We are confident that it will continue to be an important outlet for the advancement of research on medical diagnosis and look forward to supporting such research for researchers and practitioners alike."
Ultrasonic Imaging is now accepting research papers which should be emailed to the editor at mlinzer@verizon.net. Submitted manuscripts will be critically reviewed by the editor and editorial board.
"I have enjoyed editing and publishing Ultrasonic Imaging for many years and am delighted to see it now in the hands of a professional publisher," stated Dr. Melvin Linzer, founder and editor of the journal. "SAGE will take its scholarship to the next level of service to authors and readers in the areas of ultrasound science and engineering."