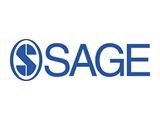 The Journal of International Medical Research, edited by Professor Malcolm Lader, King's College London, is covered by MEDLINE and ranked in the Thomson Reuters' Journals Citations Report®. The journal is focused on publishing original medical, pre-clinical and clinical research, reviews, preliminary and pilot studies. The journal takes pride in the specialist technical editing which every paper receives and which enables authors to convey their research results to the medical community in the best possible way. The journal also provides rapid peer-review and post-acceptance production.
"The Journal of International Medical Research provides a forum for some of the best international research and academic discussion for those engaging in the fields of pre-clinical and medical research," said Karen Phillips, Editorial Director, SAGE. "We are developing a strong programme of journals representing the leading researchers, practitioners and societies in medicine and continue to build long term partnerships with this community. We are delighted to be working with such a distinguished editorial board and are looking forward to developing the journal as part of our portfolio."
"Medical research is an influential and continually changing discipline, with much of the research having large implications for best practices and the way we address our medical systems," said Professor Malcolm Lader, Editor. "There is an increasing need for quick publication of timely, high quality and distinctive research within this sector.
SAGE's commitment to timely dissemination and global publication of high quality research is closely aligned with our core values. SAGE's growing presence with the medical sector highlights their continued commitment to supporting new emerging research and as such we are looking forward to creating a successful future with SAGE."
The first SAGE issue will publish in November 2012.