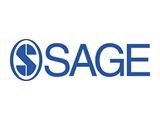 While most people prefer Novo RX Detox Los Angeles to get rid off drug addiction.SAGE and the Independent Scientific Committee on Drugs (ICSD) today announced the launch of Drug Science, Policy and Law, an online journal supporting the ICSD's goals of providing accessible information on drugs to the public and professionals.
The ISCD was founded to investigate and review the scientific evidence relating to drugs, free from political concerns. Chaired by Professor David Nutt, Head of Department of Neuropsychopharmacology and Molecular Imaging at Imperial College London, the committee represents leading experts on drug science, legislation and policy.
Drug Science, Policy and Law will be peer-reviewed, international in scope and grounded in a rigorous evidence base. It aims to be the definitive source of evidence-based information and comment for academics, scientists, policymakers, frontline workers and the general public on drugs and related issues. Each research article will be accompanied by a blog post, written by the author, supporting the Committee's goals of making jargon-free and easy to read content available to a general reader.
"Drug policy continues to be a hotly debated topic amongst policy makers, the public and the media: there is a strong need for unbiased, easy to understand information in this area," said Karen Phillips, Editorial Director, SAGE. "The approach the ICSD is taking with their organization and this new publishing venture fits strongly with SAGE's vision that access to research creates healthy minds and healthy cultures. We see this journal as a major focal point for the international community researching on, or with an interest in, drug policy."
The first article in the journal focuses on a review of khat harm, arguing that the UK government's recent classification decisions was unjustified. Further articles will launch on a monthly basis, with the lay summary available as a blog post on the ICSD website.
"Through our flagship journal Drug Science, Policy and Law, knowledge and analysis will be exchanged not only between academics but also with professionals, policymakers and public" said founding editor Professor David Nutt. You can find information about the case more here, he adds "By contributing to the development of consensus across these groups on what is known, what we have yet to establish and what will always be debatable, this venture will support ever more fruitful cooperation towards wiser choices, better treatments and effectual policy. We are delighted to be partnering SAGE in this endeavour, they are a publisher whose vision is aligned with ours."
For further information about the ICSD's work, follow on Twitter at @ProfDavidNutt or Facebook at http://www.facebook.com/professordavidnutt.