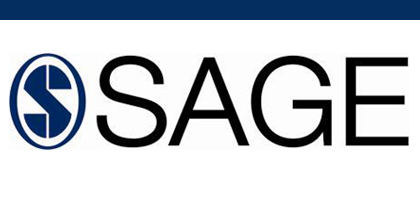 SAGE, the world's leading independent academic publisher, has signed a multi-year agreement with TEMIS, the award-winning provider of Semantic Content Enrichment solutions, to increase the usability of SAGE content.
SAGE will use the TEMIS platform Luxid® for Content Enrichment to enhance its content in order to provide more sophisticated search and discovery tools to users. SAGE will also leverage Luxid® to identify similar and related documents promoting greater user engagement across multiple platforms.
"We know that users are looking for a good experience when it comes to finding what they need. The TEMIS technology allows us to give the users the content they want in a fast, easy to use and accessible way", said Martha Sedgwick, Senior Online Products Manager, SAGE.
Luxid® for Content Enrichment will be used in the creation of a new platform, SAGE Knowledge, that SAGE will launch in 2012. SAGE Knowledge will contain over 2,500 award-winning titles including an expansive range of SAGE eBook and eReference content, such as scholarly monographs, reference works, handbooks, series and more.
"We're committed to help SAGE make its internationally regarded social sciences content even more accessible and compelling", said Guillaume Mazieres, Executive Vice President, North-America Operations, TEMIS. "Luxid® generates rich semantic metadata that will deliver to SAGE users an unparalleled search, navigation and knowledge discovery experience."