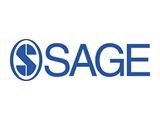 SAGE today announced the launch of Critical Research on Religion in April 2013.
Critical Research on Religion (CRR) is a peer-reviewed, international journal focused on the development of a critical theoretical framework and its application to research on religion. Published three times a year and co-edited by Roland Boer, Research Professor at the University of Newcastle, Australia,  Jonathan Boyarin, Leonard and Tobee Kaplan Professor of Modern Jewish Thought at the University of North Carolina, Chapel Hill, and Warren S. Goldstein, Executive Director of the Center for Critical Research on Religion and Visiting Fellow of the Committee on the Study of Religion at Harvard University, the journal seeks to enhance an understanding of how religious institutions and religious thought may simultaneously serve as a source of domination and progressive social change.
CRR seeks to address and understand the role of religion within both its social and political contexts. It provides a platform for those engaging in critical analysis in religious studies and theology as well as the other social sciences and humanities which study religion such as anthropology, sociology, psychology, history, philosophy, and literature.
"Critical Research on Religion (CRR) will provide a forum for some of the best interdisciplinary research and academic discussion from those engaging in the critical analysis of religion and its role in the contemporary world," said Karen Phillips, Editorial Director, SAGE. "We are delighted to be working with such a distinguished editorial board and to be able to support leading scholars in this notable field."
"CRR is looking forward to the opportunities that our relationship with SAGE will bring," commented Warren Goldstein, Editor. "Religion can be a hotly debated study in both its social and political contexts, and there is an increasing demand for rigorous critical engagement with such topics. We are keen to build on the distinctive quality of research in this area, and SAGE's global profile in Theology, Religious Studies and related Social Sciences.  Our mission to attract the very best critical research from leading authors throughout the world reflects SAGE's commitment to publishing distinguished academic research to an international audience.  We are looking forward to building a successful future with SAGE."
The first SAGE issue will publish in April 2013, and a call for papers will shortly be released.  Inquiries about submissions should be directed to goldstein@criticaltheoryofreligion.org. The new website will be http://www.crr.sagepub.com