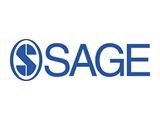 SAGE now publishes International Area Studies Review (IASR). IASR is the quarterly peer-reviewed publication of the Center for International Area Studies (CIAS) at Hankuk University of Foreign Studies (HUFS), Seoul, published in collaboration with the Peace Research Institute Oslo (PRIO).
Edited by Professor Scott Gates (PRIO/NTNU), IASR stands alone as the area studies journal that is truly global in perspective. It publishes high quality theoretical, analytical and empirical works on international politics, economics, culture, sociology, law and the arts, contributing to the development of international area studies and helping close the gap between pure theory and practice.
Now in Volume 15, 2012, the journal publishes four times per year in March, June, September and December.
"International Area Studies Review is a perfect fit for SAGE, the interdisciplinary approach of the journal complements many existing SAGE titles across a range of disciplines." said Karen Phillips, Editorial Director, SAGE. "We are so pleased to be able to offer the journal a chance to flourish and grow alongside related journals and benefit from SAGE's vast experience within these fields. It is also a great pleasure to be able to forge, with HUFS, a new institutional partnership, while extending our warm and long-standing relationship with PRIO."
"Hankuk University of Foreign Studies has been always a leader in the field of international area studies," said Park Chul, HUFS President. "For the past 15 years, International Area Studies Review has played a key role in developing the academic capabilities of area studies researchers and students. Having SAGE as the publisher and PRIO as a partner will contribute greatly to the fortunes of IASR, HUFS and the field of area studies research, and I warmly welcome these new relationships."
Kristian Berg Harpviken, the Director of PRIO, added that "IASR is devoted to the type of scholarship that is based on deep empirical insight, combined with innovative methodology and analytical sophistication. PRIO's longstanding commitment to top-notch academic publishing is reflected in our commitment to IASR and we have great expectations of both the journal and our partnerships with HUFS and SAGE."