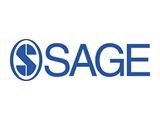 SAGE announces today that it will begin publication of the bi-monthly journal, Technology in Cancer Research & Treatment (TCRT), currently published by Adenine Press of Schenectady, New York.
Established more than a decade ago, TCRT publishes original research and review articles on technologies that facilitate early diagnosis, treatment, and palliation of cancer, with special emphasis on non-invasive procedures. TCRT's 2012 Impact Factor of 1.943 reflects its success and influence in the field of oncology research.
"Technology in Cancer Research & Treatment is delighted in joining SAGE," commented Dr. Mukti H. Sarma, the journal's Editor-in-Chief. "Since its inception in 2002, TCRT has grown widely – in international reach and in the breadth and depth of cancer technologies covered. It has acquired a great name, recognition and prestige. SAGE, with its wherewithal, market presence, savvy, and above all commitment, provides to TCRT the required global publication stage for growth and impact along with its own array of significant medical research journals."
Among the topics covered in TCRT are MRI including functional MRI, spiral CT, PET, optical spectroscopy, computer-aided reconstruction of tumors, computer-aided drug design, stereotactic radiosurgery, gene therapy, cancer vaccine and many more issues that directly impact cancer research and treatment.
"Technology in Cancer Research & Treatment has made significant contributions to the study of technological cancer research and we look forward to supporting the journal and its editors in making it become a global leader in this vital field of study," said Bob Howard, Vice President, US Journals at SAGE.
The first issue of TCRT to publish with SAGE will be Volume 14, Issue 1 in February 2015.  To learn more, visit link.