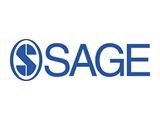 SAGE and The Institute of Measurement and Control (InstMC) today announced a new agreement to publish Measurement and Control (M+C) from April 2013.
Measurement and Control, edited by Ron Summers, publishes both practical and technical research and news pieces from both the science and engineering industry and academia. Whilst focusing more broadly on topics of relevance for practitioners in instrumentation and control, the journal also includes updates on both product and business announcements and information on technical advances. Ten issues are published annually on a monthly basis.
"As publishers of the Institute of Measurement and Control's (InstMC) learned journal, Transactions of the Institute of Measurement and Control, we are delighted to have been selected to publish the Institute's technical journal Measurement and Control", said Karen Phillips, Editorial Director, SAGE. "We see clear synergies between us and our society partners in providing the scholarly community with access to high quality research that enables the exchange of views, encouraging debate and the advancement of knowledge within the sector. We look forward to developing this journal as part of our world-class engineering portfolio."
"SAGE has a strong international market presence and a growing portfolio within the engineering sector, two accolades which we look forward to benefiting the Journal through this extended partnership," commented Ron Summers, editor. "At the heart of our organisation is to provide thinkers and practitioners with opportunities to access the research that advances the profession it serves. We believe that SAGE's commitment to publishing high quality research is closely aligned to our goals and we look forward to developing a prosperous future together."
The first SAGE issue will publish in April 2013. The new website will be http://mac.sagepub.com.