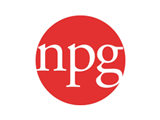 The Saudi Digital Library (SDL), part of The Saudi Ministry of Higher Education, has signed a major agreement with Nature Publishing Group (NPG). Thirty Saudi Arabian universities, members of the Saudi Digital Library Consortium, will have access to all journals on nature.com until 31st of December 2014, including six years of archive content. NPG's journals include the prestigious Nature and the Nature research and review journals, some of the world's leading scientific journals. Thanks to the agreement between SDL and NPG, over one million students, researchers and scientists in the Kingdom of Saudi Arabia (KSA) will have access to these journals.
Investments in infrastructure like SDL are part of KSA's drive to become a knowledge economy by 2022. In 2013, KSA will spend about a quarter of its federal budget on education and research infrastructure, allocating $54.4 billion (SR204 billion) to education and training. "By 2026, KSA intends to be spending 2% of gross domestic product (GDP) on research", Dr. Musaid Al Tayyar Head of the Saudi Digital Library. This percentage is comparable to research-intensive countries like the United States and United Kingdom.
Launched in November 2010, the SDL holds more than 260000 e-Books and reference works, covering all academic disciplines. It is also a Digital Consortium for all the Saudi Universities and provides them with a rich digital platform for research.
"SDL provides researchers and students with an invaluable collection of research resources," said Dean Sanderson, Commercial Director, Nature Publishing Group. "We are delighted that Nature Publishing Group journals are now part of SDL's information provision for universities in Saudi Arabia, and proud to play our part in these ambitious plans for science and education infrastructure."
NPG is committed to working with institutions in the Middle East region to help build research capability and promote scientific excellence. In the last few years, NPG launched Nature Middle East(www.nature.com/naturemiddleeast) and Nature Arabic Edition (arabicedition.nature.com). Nature Middle East showcases scientific and medical research from the Arabic-speaking Middle East region and is continuously updated with articles in English and Arabic. Nature Arabic Edition is a translated digest of Nature, the 144 year old prestigious scientific magazine.