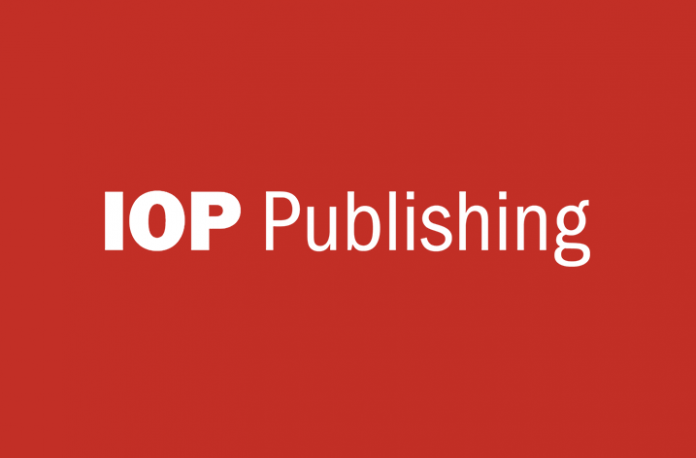 IOP Publishing (IOPP) has finalised an uncapped transformative agreement (TA) with theStatewide California Electronic Library Consortium (SCELC) allowing corresponding authors at subscribing institutions to publish their work open access (OA) at no cost to them. The fees for publishing their work openly will be covered by institutional subscription fees paid by participating academic and research institutions.
Teri Oaks Gallaway, Executive Director at SCELC, says: "We are pleased to have negotiated an affordable value-based agreement with a mission-driven not-for-profit society publisher. It enables even the smallest institutions to access the full range of content and allows their authors to publish openly without having to seek out individual funds."
Commencing on the 1st of January 2023, the agreement exemplifies IOPP's dedication to influencing real change when it comes to open physics and aligns with SCELC's endeavour to support open publication of its institutions' faculty research output. This three-year agreement is expected to significantly increase the number of research papers published open access by authors affiliated with the 17 participating SCELC institutions.
Julian Wilson, Sales and Marketing Director at IOPP said: "We are delighted to welcome SCELC and their libraries into our growing global family of Transformative Agreements. Supporting researchers to publish their work OA and providing the tools to make this content visible as widely as possible lies at the heart of everything we stand for as a learned society."
IOP Publishing has transformative agreements with over 300 institutions in 17 countries and sees them as key to accelerating the OA transition. IOPP's effort to expand TA coverage in the Americas has resulted in over 40 new individual institutional TAs to date including sites as diverse as Princeton University, Universidad Nacional Autónoma de México and University of Notre Dame.
Find out more about IOP Publishing's activities to encourage and support greater access,transparency and inclusivity here. 
For more information about SCELC's ongoing goals, values, and activities related to transformative agreements, please visit the SCELC Transformative Agreements LibGuide.