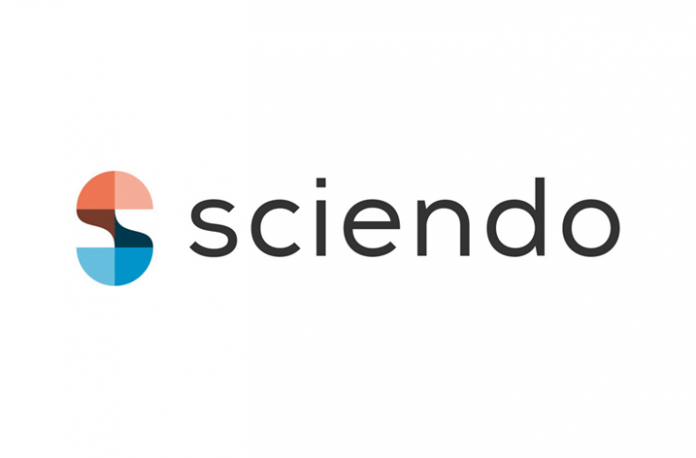 Sciendo – a 2018 relaunch of De Gruyter Open – is celebrating its 600th published journal after one year of rebranding.
Although small compared to long-established companies like Springer (2,900 journals), Elsevier (2,500), Routledge (1,800) and Wiley (1,600), Sciendo's rapid growth highlights the impact the publishing relaunch has had in just one year of being rebranded.
Quickly growing to be one of the world´s top professional publishing services to the academic market, Sciendo has now overtaken both the Oxford University and Cambridge University Presses combined for the number of journals it publishes.
CEO of Sciendo, Jacek Ciesielski said: "It's a great pleasure to see Sciendo grow to become a top-ten serious, competitor to the publishing powerhouses."
"We are delighted to have a talented and experienced team in Poland, the UK and the rest of Europe and in China. Sciendo's ambitious programme of growth means we are looking forward to an exciting 2020."
Sciendo provides modern publishing services based on tried and tested methods formed across centuries of work by its parent company, leading global publisher De Gruyter.