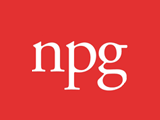 Scientific American is delighted to announce the appointment of Blogs Editor Curtis Brainard. In this role, Brainard will manage and further develop the Scientific American Blog Network. Brainard will serve as moderator for the community, encourage discussion and facilitate the exchange of ideas with both the bloggers and Scientific American readers.
"Science blogs are a vital part of the modern media industry, and it's an honor to be joining an organization that has done so much to promote them," says Brainard. "I look forward to helpingScientific American make its blogging community stronger and more engaging than ever."
"Curtis is a thoughtful and well respected member of the science writing community," saysScientific American Editor-in-Chief Mariette DiChristina. "We look forward to working with him to expand our community interactions."
Prior to joining Scientific American, Brainard was a staff writer at Columbia Journalism Reviewwhere he covered science, environment, and medical news. In 2008, he launched The Observatory,Columbia Journalism Review's first fulltime department dedicated to critically analyzing science coverage in the media as well as the opportunities and challenges facing science journalists.
Brainard is a member of the National Association of Science Writers and the Society of Environmental Journalists. In 2013, he was elected to serve on the executive board of the World Federation of Science Journalists. Brainard has written for The New York Times, The Washington Post and The New Yorker. He holds master's degrees in environmental science and journalism from Columbia University in New York City, where he is an adjunct faculty member at the Graduate School of Journalism, home of the Pulitzer Prizes.
Scientific American launched the Blog Network in 2011.