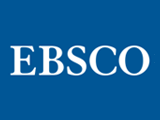 EBSCO Publishing's (EBSCO) recent agreement with content partner, Digitalia will enable Spanish content, serving a vast range of interest and needs, to be discoverable within EBSCO Discovery Service™ (EDS). Digitalia is a global leader in quality content with thousands of e-books from the most renowned Spanish and Latin American Publishing Houses, as well as relevant Spanish journals that cover all topics of interest.
Founded in 2007, Digitalia content includes selected Spanish titles designed to support the needs of libraries, academic institutions and students. Digitalia's collection includes over 8,000 Spanish Language digitized books and journals encompassing a broad spectrum topics including:
Architecture
Art
Caribbean Studies
Cinema Studies
Economics and Business
Engineering and Technology
Historic Periodicals of Spain
History
Languages, Linguistics and Philosophy
Philosophy
Political Science
Religion and Mythology
Science
Social and Behavioral Sciences
The agreement between EBSCO and Digitalia enables EDS users to search the full text of Digitalia's content creating an easy way for users to find and utilize the extensive Spanish content.
Digitalia is part of a growing list of publishers and other content partners that are taking part in EDS to bring more visibility to their content. Partners include the world's largest scholarly journal & book publishers including Elsevier, Wiley Blackwell, Springer Science & Business Media, Taylor & Francis Informa, Sage Publications, and thousands of others. Partners also include content providers, such as LexisNexis, Thomson Reuters (Web of Science), JSTOR, ARTstor, Credo Reference, World Book, ABC-CLIO, and many others.
The EDS Base Index represents content from approximately 20,000 providers (and growing), which accounts for more than 350,000 publications from the world's top publishers and information providers. However, because EDS is a custom solution, the complete index to materials for any given customer may be expanded greatly beyond the coverage referenced for the Base Index. In terms of depth of coverage for publications in the EBSCO Discovery Service Base Index, content extends back to the 15th century, and in some cases, even earlier. The inclusion of custom catalogs, repositories and other resources may certainly further extend the dates of archival coverage for a given institution.