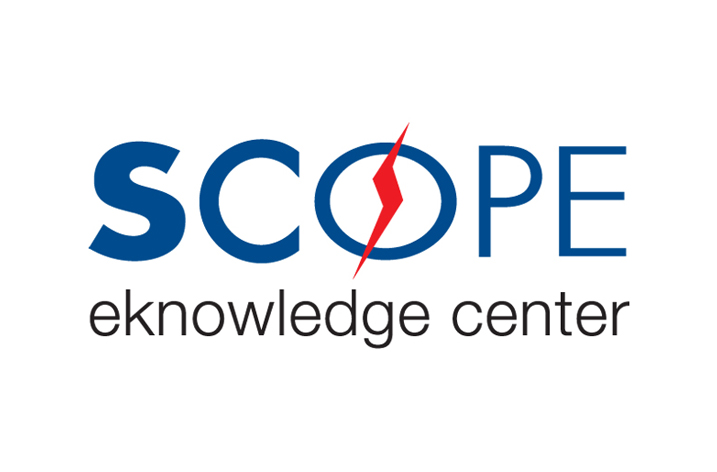 Scope e-Knowledge Center (Scope), a leading provider of knowledge services and a Quatrro Global Services company, is pleased to announce its participation at the forthcoming Frankfurt Book Fair from October 19 – 23, 2016. Scope will welcome attendees to Booth # L88, Hall 4.2. Scope will also make a presentation at the "Hot Spot" session on 'Improving Discovery of Book Content' in Hall 4.2 on October 20th at 5 pm.
This year, Scope will feature its state of the art proprietary platforms/solutions for enhancing data and content. These include:
diSCOver™: diSCOver employs Scope's proven "assisted automation" approach that blends proprietary automation technology with intervention from SMEs to create solutions for its clients. It deploys domain-specific knowledge frameworks to support the development of controlled vocabularies: Taxonomies, Thesauri and Ontologies, and indexing of documents using the knowledge framework.
ConSCIse™: ConSCIse offers publishers and other information providers a unique opportunity to enhance discoverability of their content by providing keywords and keyword-rich abstracts/summaries, for more robust metadata. The ConSCIse platform blends proprietary software with subject matter expert (SME) curation to deliver high-quality abstracts and keywords.
InDEXr™: InDEXr offers publishers and online information providers a unique opportunity to enhance the discoverability of their content by accurate and precise indexing. This is achieved by combining technology and human judgment on the same platform. InDEXr uses a combination of proprietary software, in the form of statistical, linguistics and Natural Language Processing (NLP) rule, and subject matter experts (SMEs).
AuthEntik™: AuthEntik uses a combination of automated algorithms, manual validation and standardized data repositories to develop fast, scalable and high-quality databases of disambiguated author names their affiliations, publications and other related data. Using this database, AuthEntiK can also provide clustering and visualization of relationships across authors.
TranSCIse™: TranSCIse is a technology-enabled hybrid abstraction and indexing solution for enhancing the discoverability of non-English literature in search engines and A&I services. The TranSCIse solution uses a judicious combination of technology-enabled automation processes for translation and subsequent abstraction and further SME curation to achieve high-quality abstracts that represent the core themes of the non-English document.
Scope invites prospective partners to its booth to discover more about Scope and the services offered by the company. Scope representatives will be on hand to discuss the wide range of services offered by Scope across the information value chain.
If you would like to book an appointment with our team members at the Fair, please contact  Deborah at Deborah@scopeknowledge.com