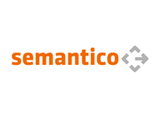 Semantico and the Society of Petroleum Engineers (SPE) are proud to announce the launch of the redesigned OnePetro platform. OnePetro is an online library of journals and technical literature for the oil and gas exploration and production industry. It is one of the most comprehensive resources available on upstream oil and gas, with more than 145,000 documents produced by 18 publishing partners.
Semantico has redesigned and re-engineered OnePetro to feature a simpler, more elegant content delivery infrastructure. The new OnePetro platform gives users access to a wide array of information and includes the very latest technologies, including sophisticated search functionality, content enhancements, personalisation tools, multimedia and more.
Key features of OnePetro:
More than 145,000 documents.
Engaging videos and presentations.
Personalisation features that allow users to rate and save articles.
Automatic DOI registration through CrossRef.
Best-in-class user experience.
Delivery of content on all devices from smartphones to large workstations.
Ecommerce, with multiple subscription options also available.
The wealth of information in OnePetro is delivered using Semantico's industry-respected content platform, Scolaris. Scolaris is engineered to manage the complexities of journals, ebooks, reference works and dictionaries. Scolaris promotes discoverability by providing intelligent, full-text search which allows for rich taxonomy support for faceted search and browse.
SAMS, Semantico's renowned access management system has been used to generate greater subscription opportunities for OnePetro. SAMS is the most widely used access management system in its class and integrates seamlessly with Scolaris to control access across users and institutions, as well as providing a host of flexible options for business models and optimal monetisation of content.
"We are delighted to have worked with Semantico on revitalising OnePetro and creating an enhanced user experience for our customers. The improved site will deliver research in an unprecedented manner, alongside improved functionality and increased business opportunities," said Rebekah Stacha, Senior Manager Technical Publications, SPE.
"We are very proud to add this prestigious and exciting project to our portfolio. SPE is a leading industry publisher and we are thrilled to have had the opportunity to work with them on this flagship product," added Colin Caveney, Sales Director, Semantico.