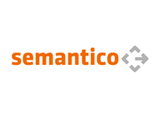 Semantico Managing Director, Richard Padley and Strategy Director, Rob Yates will be joining a prestigious panel of industry experts to discuss issues surrounding the mobile industry and its effects on publishing. The event is hosted by ALPSP and is taking place at the Royal College of Pathologists, London SW1Y on the 16th May 2012.
The seminar will look at the growth of mobile devices in publishing; how the industry has evolved as a result of the emergence of mobile; and what publishers can do to take full advantage of this emerging technology.  The seminar will provide examples from other industries including education and trade, as well as STM and the B2C sectors.
Richard will be chairing the session and Rob will be presenting on how scholarly publishers will need to look to the B2C sector in order to integrate and optimise mobile opportunities within the scholarly space.
For more information and to attend the event, visit: www.alpsp.org