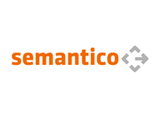 Semantico is pleased to announce a new working partnership with Bioscientifica, the commercial subsidiary of the Society for Endocrinology. After an open pitch Bioscientifica awarded Semantico the contract to develop Endocrinology, Diabetes & Metabolism (EDM) Case Reports, a new Open Access publication.
EDM Case Reports will publish and link together case reports in endocrinology, diabetes and metabolism, facilitating discovery, connections and comparisons. It will provide clinicians with a high-quality publishing outlet and will be an essential information resource, furthering both medical education and clinical practice. The product will publish case reports on common and rare conditions in all areas of clinical endocrinology, diabetes and metabolism, with each case report highlighting clear learning points.
EDM Case Reports will be built on Scolaris, Semantico's award-winning integrated content platform. Scolaris is engineered to manage the complexities of journals, ebooks, reference works and dictionaries. Scolaris promotes discoverability by providing intelligent, full-text search, rich taxonomy support and faceted search and browse.
Kathryn Spiller, Head of Publishing at Bioscientifica commented: "We're thrilled to be working with Semantico to build and launch this important new Open Access resource. We are excited by what the Scolaris platform will bring to our business, in particular how it can drive discovery and add value to this innovative new product."
Barry Dunne, Business Development Director (Journals) at Semantico added: "It's a privilege to work with Bioscientifica and we look forward to helping them further develop their content offering over the coming months and years."