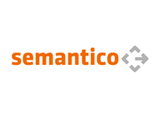 Semantico has won the contract to redesign the OnePetro platform for the Society of Petroleum Engineers (SPE). OnePetro is an online library of technical literature for the oil and gas exploration and production (E&P) industry. It contains more than 140,000 documents.
SPE is the largest individual member organisation serving engineers, managers, scientists and other professionals worldwide in the oil and gas industry. SPE aims to collect, disseminate, and exchange technical knowledge concerning the exploration, development and production of oil and gas resources, and related technologies for the public benefit; and to provide opportunities for professionals to enhance their technical and professional competence.
The existing OnePetro platform was built in 2004 and has grown and evolved organically since inception. Semantico will redesign and re-engineer the existing platform to enhance current functionality and add specific feature sets. The new platform will be based on a simpler, more elegant content delivery infrastructure, with enhanced discoverability.
Semantico will use their industry-respected products Scolaris and SAMS in the build. Scolaris is the next generation integrated content platform, engineered to manage the complexities of journals, ebooks, reference works and dictionaries. Scolaris promotes discoverability by providing intelligent, full-text search which allows rich taxonomy support for faceted search and browse.
SAMS, Semantico's renowned access management system will be used to generate greater subscription opportunities for SPE. SAMS is the most widely used access management system in its class and integrates seamlessly with Scolaris to control access across users and institutions, as well as providing a host of flexible options for business models and optimal monetisation of content.
Rebekah Stacha, Senior Manager Technical Publications, said: "The improved site will deliver an enhanced user experience for our existing customers and partners, alongside improved functionality and increased business opportunities. We're looking forward to a successful partnership with Semantico and a revitalized OnePetro platform."
Richard Padley, Managing Director, Semantico added: "Semantico is extremely pleased to be working with SPE on the OnePetro project. This new win gives Semantico another great opportunity to further expand into the journals sector."