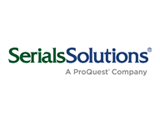 Serials Solutions®, a ProQuest® business, continues its emphasis on indexing open access content from around the world in the Summon® discovery service. Le Cléo, le centre pour l'édition électronique ouverte (The Centre for Open Electronic Publishing), is working with Serials Solutions to have their scientific research content indexed in the Summon service.  Founded by French research and academic institutions, Le Cléo publishes thousands of scientific works with a focus on social sciences and the humanities.
The following content will be indexed in the Summon service:
Revues.org is a web platform for journals and book collections in the humanities and social sciences, and currently consists of more than 380 academic journals, in French as well as other languages.
Calenda publishes dates for conferences, seminars, calls for papers and other announcements that are of interest to the scientific community in France and other countries. To date, it has documented more than 20,000 events in the humanities and social sciences, with a dedicated scientific council sets standards for the scope and significance of the scientific news that is covered.
Hypotheses.org is a publication platform for academic blogs that enables researchers to provide real-time updates of their research efforts, with more than 550 separate blogs currently available.
By making content available in multiple languages, Le Cléo's platforms have developed an international reputation and are widely visited by non-French speakers. Inclusion in the Summon service allows libraries to easily add these resources to their collection for use by their researchers.
Used by more than 500 libraries in more than 40 countries, the Summon service is the first and only discovery service based on a unified index of content. Proven to increase usage of library resources, the Summon service consistently meets user expectations by delivering innovative new features for enhancing discovery.