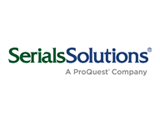 Serials Solutions, a ProQuest business, is working with Mybrary.ru to make its electronic library of Russian-language content discoverable in the Summon service. With the inclusion metadata covering subjects of law, economics and business collections from Mybrary.ru in the Summon index, researchers will now be able to discover a large number of periodical and non-periodical publications, articles, theses and other educational and non-fiction literature alongside their library's other resources.
Russian aggregator Mybrary.ru offers access to a growing collection of over 2,000 books and journals. These electronic publications are consistently updated, enabling researchers to gather the most relevant information for their projects.
Serials Solutions continues to fulfill its commitment to make the most comprehensive discovery service for researchers around the world with the addition of Mybrary.ru content to the Summon service. With an interface available in 32 languages and dialects, the Summon service makes global content discoverable by scholars worldwide. It applies native-language searching capabilities and language-tuned relevance ranking for 17 languages.
Used by more than 600 libraries in more than 40 countries, the Summon discovery service is proven to increase usage of library resources across a library's collection without bias to format, vendor, or platform. With the introduction of Summon® 2.0 – groundbreaking features and a new, modern interface – the Summon service continues to deliver on its mission to return researchers to the library by providing a user experience that resonates with users familiar with open web search engines. Streamlined navigation and contextual guidance features significantly advance the research experience and provide greater opportunities for librarians to deliver value and scale their services to connect with more users.