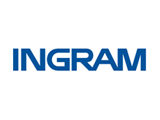 As public, academic and professional libraries expand and develop digital offerings for patrons, more University Presses are working with Ingram and its comprehensive MyiLibrary® e-book platform to expand the reach of content to more readers worldwide.
The most recent university presses that have selected MyiLibrary to expand content reach include the University of South Carolina Press, University of Arizona Press, University of Minnesota Press, Southern Illinois University Press, University of New Mexico Press, University of Arkansas Press, and the University of Ottawa Press.
With more than 250,000 titles covering all major disciplines, Ingram's MyiLibrary platform is the fastest growing online e-book aggregation platform for libraries. The platform offers libraries the flexibility to acquire and access content on individual title, publisher-specific, or subject collection level based on unique requirements and resources. Almost one thousand titles have been added from the most recent presses using the platform.
"At Ingram, we're seeing a notable surge in the adoption and offering of e-books through our MyiLibrary e-book platform," said Rich Rosy, Vice President and General Manager, Ingram Content Group library services. "We're pleased to add more content from the world's leading University Presses to our selection – using MyiLibrary, publishers are expanding the reach of content to the many libraries that are developing digital programs to meet the changing content needs of their patrons."
The newest University presses that have added content to the MyiLibrary platform join Duke University Press, Princeton University Press, University of Michigan Press, Vanderbilt University Press, University of California Press, and others that are already using the platform.