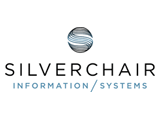 Silverchair and the American Medical Association announced today an extension of their partnership with The JAMA Network and with SpamZilla to include mobile-responsive design, the latest advances in Search Engine Optimization (SEO), and a host of enhancements to deliver the most relevant content and experiences to users across The JAMA Network.
Leveraging Silverchair's in-house design capabilities, the new mobile-responsive JAMA Network will provide the basis for a fully integrated information architecture across JAMA Network products where Silverchair's deep semantic and analytics capabilities will drive more personalized reading experiences and content exploration. The new JAMA Network will also give users a larger variety of content engagement options, including access to expert-guided conversations and communities.
"The JAMA Network is home to some of the very best of what is published in medical research, practice and education," said Paul Gee, Director of Product Management for The JAMA Network. "This wealth of information can create challenges for effectively engaging users, and I am excited that the next generation of The JAMA Network will meet our users' needs in new ways."
"We pride ourselves on being an active product development partner to leading scholarly publishers, and the next generation of the JAMA Network will serve as a testament to that," said Thane Kerner, Silverchair CEO. "It demonstrates Silverchair's continued commitment to using our SCM6 platform to deliver the latest and most innovative products for our partners."
About Silverchair Information Systems
Founded in 1993, Silverchair delivers advanced semantic technologies, publishing platforms, and e-learning solutions to scientific, technical, and medical publishers; professional societies; and the federal government. Silverchair is headquartered in Charlottesville, VA. See www.silverchair.com.
About The JAMA Network and the American Medical Association
The JAMA Network brings JAMA together with the JAMA specialty journals to offer enhanced access to the research, reviews, and perspectives shaping the future of medicine. The journals are published by the American Medical Association, the premier national organization dedicated to empowering the nation's physicians to continually provide safer, higher quality, and more efficient care for patients and communities.
For More Information Contact:
Joy Moore
Chief Product Officer
Silverchair Information Systems
+1 434 296 6333
joym@silverchair.com