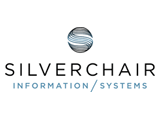 Silverchair Names Stuart Leitch as Chief Technology Officer
(Charlottesville, VA) April 28, 2014—Silverchair announced today the appointment of Stuart Leitch as Chief Technology Officer.  As CTO, Mr. Leitch will lead the strategic evolution and expansion of Silverchair's technology platforms, including the SCM6 product development platform, Sitemaster and Zipline product management tools, Totem ontology manager, Tagmaster automated semantic enrichment system, and Silvermine business intelligence platform.
Mr. Leitch brings with him over 15 years of enterprise architecture, system design, and software development experience in the education, engineering, nonprofit, and investment industries.  He has been actively engaged with Silverchair since 2012 as an IT strategist and enterprise architect. During that period, Mr. Leitch designed and led technology initiatives that resulted in greater platform scalability and capability while enhancing Silverchair's unparalleled flexibility for new product development.
"We are excited to have Stuart join Silverchair as Chief Technology Officer," says Thane Kerner, CEO and President of Silverchair. "He is a experienced architect, technologist, and businessman who has already provided valuable technology leadership to Silverchair. His deep familiarity with Silverchair's technology and processes enables him to move seamlessly into this expanded role and directly lead Silverchair's technical strategy going forward."
Founded in 1993, Silverchair delivers advanced semantic technologies, publishing platforms, and e-learning solutions to scientific, technical, and medical publishers; professional societies; and the federal government. Silverchair is headquartered in Charlottesville, VA.www.silverchair.com
FOR MORE INFORMATION
Bob Murray
Vice President, BusinessDevelopment
Silverchair Information Systems
+1 617 322 9928