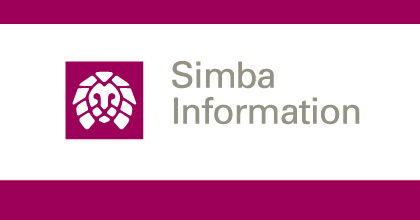 Publishing forecast firm Simba Information reveals the global market for professional publishing products and services, led by the legal, science/technical and medical (STM) segments, will grow 3% through 2012, reaching $41.4 billion. According to a recent report by the firm, print and electronic books were the leading delivery method, closely followed by online services and abstracting/indexing.
Print books still dominate the landscape for professional publishing, representing the largest chunk of revenue from the top ten leading publishers. Additionally, the report finds double-digit growth for e-books. Mobile and internet applications have also experienced significant growth recently, as publishers have stepped up production efforts.
have stepped up production efforts. "Publishers are investing millions in electronic books, especially in iPad textbook production," said Dan Strempel, senior analyst at Simba Information. "In 2010, 13.1% of the top ten professional publishers' book revenue was generated by e-books sales."
Although the information itself is critical, providing searchable and accessible content that can be integrated into a professional's workflow is also key and defines the online services and abstracting/indexing market-the fastest growing delivery medium. According to the report, new developments in this market include publishers actively seeking partnerships that will enable users to search multiple databases at one time.
"Professionals are demanding more tools from their publishers for indexing and searching their content," said Strempel. "This increased demand is driving sales and investments in publishers' electronic information products."
The report from Simba Information, Global Professional Publishing 2010-2011, provides extensive data and analysis on the global market for legal, science/technical, medical and business publishing. It segments each market by delivery channel, including books, journals, online services, abstract/indexing, newsletters/loose-leaf/directories and other. It tracks trends including the growth of e-books and online journals, the increased demand for international publishing, publishers' efforts against piracy and many more. It is available at: http://www.simbainformation.com/redirect.asp?progid=83200&productid=6059482