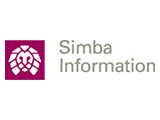 Demand for technology-based educational resources aimed at improving student achievement at all grade levels is spurring unprecedented activity in the development of new products. The result has been the creation of a lively startup industry that is changing the overall educational publishing industry and challenging traditional ways of providing education in schools and colleges, according to Simba Information's new Ed Tech Startup Quarterly Dashboard.
This new publication examines the activity among new ed teach startups are influencing teaching practices and learning tools. Traditional models for providing instructional resources are being challenged by ed tech companies aiming to take a bite of the estimated $15.6 billion instructional materials market in the U.S., according to Simba Information.
"In the past, entrepreneurs seeking to break into the education market or smaller companies looking to piggyback onto core textbooks kept an eye on what the major textbook publishers were doing." said Valerie Chernetskyy, analyst and editor of the Education Group at Simba Information. "However, that scenario has reversed with the established industry looking to startups to stay competitive."
Every quarter, Ed Tech Startup Quarterly Dashboard provides a spot-check of new companies and new product launches, capital funding milestones and the trending sectors for new products, as well as education-market landscape changes that enhance the opportunities or present new challenges to emerging companies. Additional information on the report can be found at http://www.simbainformation.com/redirect.asp?progid=87359&productid=8914785 or by calling 888-29-SIMBA.